6 games, 4 old and 2 new plus a mini movie. Is it worth 40 bucks?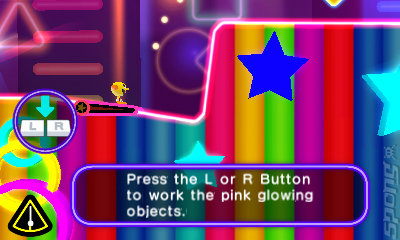 In this collection of games,there are 4 old games that just about everyone has already played & 2 new ones. The two new ones are Pac-Man Tilt, a Mario-ish 2D side scroller that uses the tilt features in the 3DS and this is the only game that doesn't show off the 3D. I didn't like this game one bit, in order to do some things in this game, you gotta tilt your 3DS and it's cool that it's using other features other then the 3D but I just didn't have fun tilting my 3DS like an idiot to get through these levels. The other new game is Galaga 3D Impact, it is a first person, on rail shooter type of game and the enemies are the classic Galaga baddies and this is one game that shows off the 3D pretty cool and it reminds me of the Star Wars arcade game and that's a good thing. The other 4 games include Pac-Man Championship Edition, great game and it looks really cool in 3D. Galaga Legions, this is a pretty challenging remake & then the last two are the originals of Pac-Man & Galaga but along with these 6 games, there's a Pac-Man 3D mini movie and it's cool cause it's kinda like a short movie you see at a pixar movie but it's SO bad because Pac-man sounds like a kid and it is just incredibly stupid and the 3D is decent on it. There are online and offline score rankings which do help the title but all in all, this is just a cash-in game and I can't really say more about it.
I can only recommend this if you're a Pac-Man & Galaga fanatic and wanna see this in the 3rd dimension, then get it. If you like getting collection games, this ones okay, you'll have fun with at least 4 of the games in here. But other then that, I don't really see a legit reason in buying this. Maybe if the price went down to like 10, 15 bucks then get it but for now, at it's 40 dollar price tag. Just wait.